Moderator: Groceteria
Senior Member
Posts: 268
Joined: 14 Nov 2005 01:23
Location: California
Does anybody know the history behind this shopping center, or was it just a freestanding department store originally? It is a strip center currently anchored by a Gottschalks that looks like it was a chain department store from the 1960s, as it is identical to the abandoned department store at E Sprague Ave. and N University Rd. The only other stores are Rite Aid and a gigantic Super 1 Foods.
Senior Member
Posts: 546
Joined: 07 Nov 2005 03:24
Location: Western United States
Contact: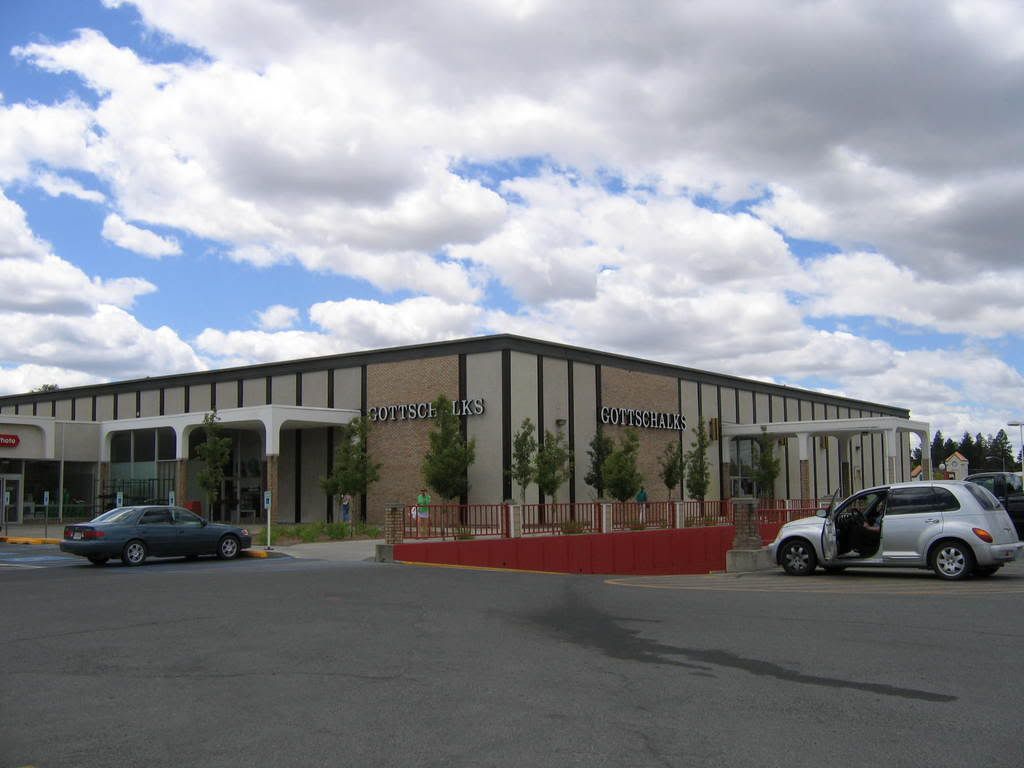 I guess the store is now decked out in liquidation signs. Great. Not.
Like most of the Gottschalks sites around the Northwest, it was one of the locations acquired in the Lamonts bankruptcy.

The Manito Shopping Center was built in 1969 with Lamonts, Pay 'n Save, Ernst, and Safeway as anchors. Pay 'n Save Corp. acquired Rhodes Department Stores in 1967, changed their name to Lamonts (after company president M. Lamont Bean), and began to ambitiously expand the chain beyond its Seattle origins. This was one of those first-generation Lamonts stores.