Plunging right into the middle of downstate Illinois:
Bloomington/Normal, IL chain grocery/supermarket locations, 1926-1960.

At risk of living up to their stereotypes, Bloomington and Normal are...well, very "normal" places to research. There are no wholesale street renamings or renumberings to untangle. The cities are of modest size, and their chain history within this 34-year span didn't take that long to parse and research.
The usual triumverate of midwestern chains (A&P, Kroger, National) operated side-by-side in Bloomington-Normal from the 1920s to the 1950s, when National imploded (as usual!). The biggest grocer in the area during this period, however, was Piggly Wiggly: Their store count
grew steadily
from 1926 to 1951 while competitors shuttered and consolidated stores. As mentioned in the
Eisner thread
, Eisner ran the Piggly Wiggly stores in Bloomington and Normal from at least the 1940s on...and they rebranded them as Eisner outright around 1957, when Jewel purchased the chain.
Since the data cuts off after 1960, there's a 57-year void separating the last column from the present day. Nevertheless, Bloomington-Normal's grocery market seems grounded in stability: Kroger is still there today, as is Jewel (successor to Eisner). A&P left during one of their 1970s or 1980s market withdrawals, but interestingly there seems to be a bar in town called the "
A&P Tap
."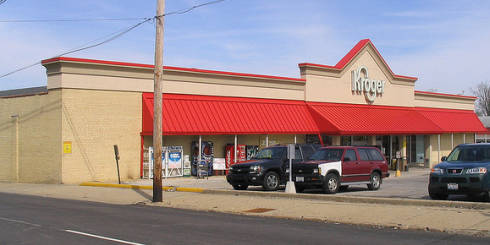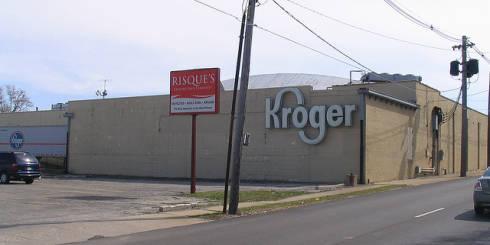 Personally, I've driven through Bloomington and Normal quite a few times on Route 66. My favourite highlight (and one of the addresses on the list) is the old barrel-roofed Kroger store that survives at
1500 (now 1502) North Main Street
. It's been through one major expansion (likely from the 1960s) and some front-end remodeling, yet it still has most of its integrity intact! This store opened in November 1956, and I know of only one operational Kroger that's older:
3558 Main in Wheeling, WV
, which beats it only by five months.